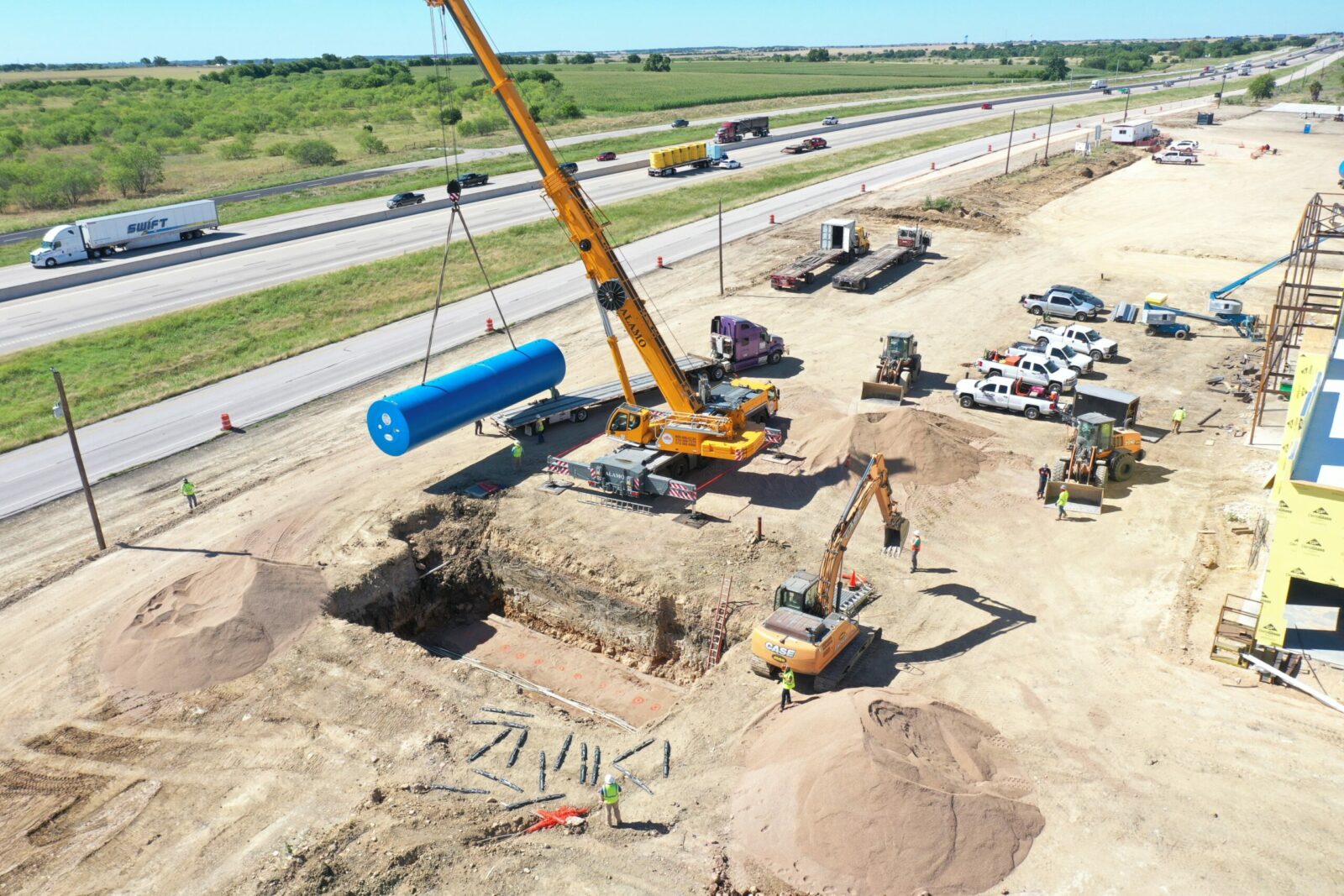 Salado, Texas
This customer recognized Erling's ability to deliver large scale fueling systems on tight schedules. Our skilled crew installed over 140,000 gallons of storage from Watco Tanks in a single day. Utilizing Franklin Fueling UPP pipe, Erling completed the installation of 24 Wayne fueling points including DEF dispensers.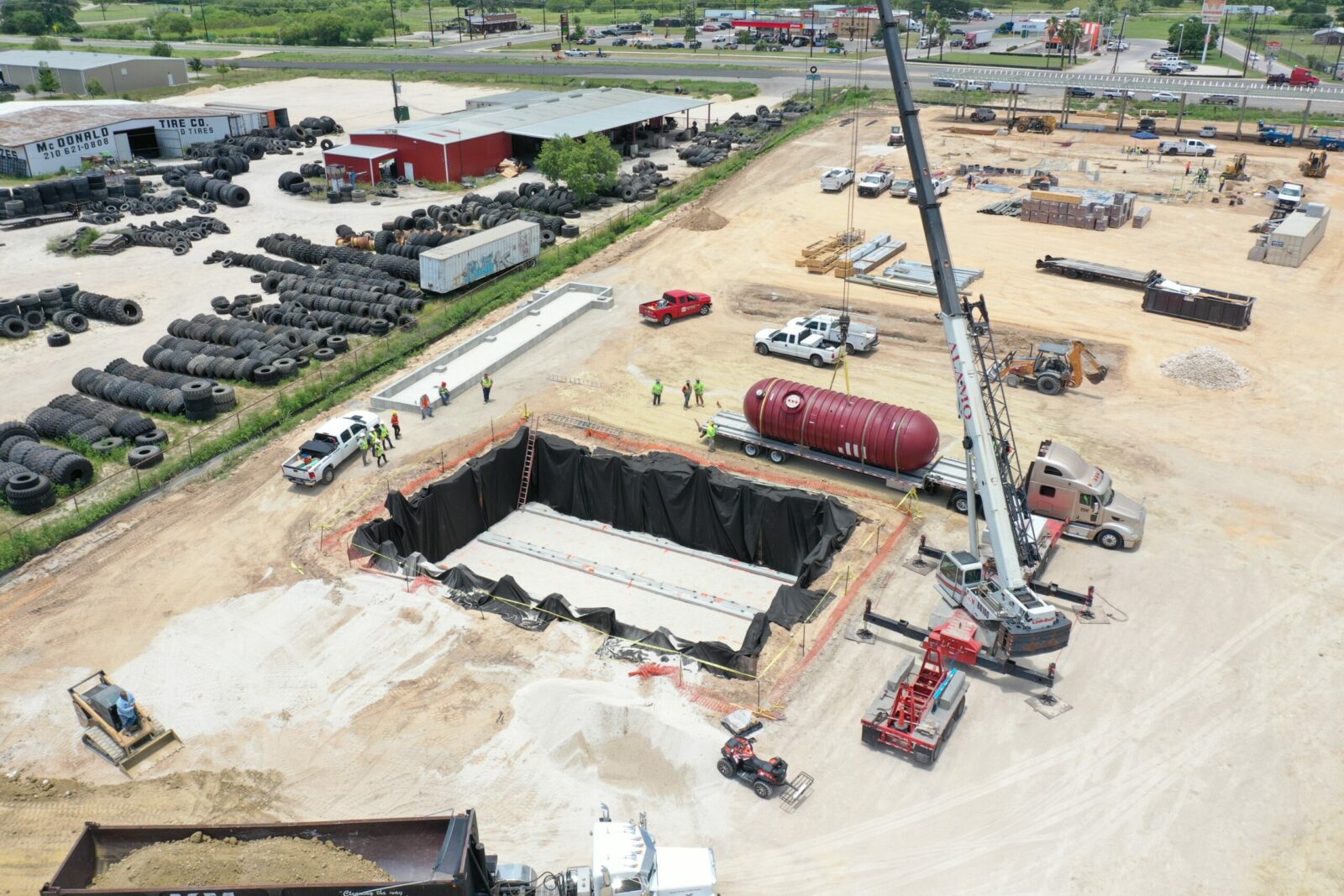 San Antonio, Texas
This Erling retail and truck stop installation project included a single day eight tank install, utilization of Omegaflex for uniquely long product runs, and complex piping configurations that our crews installed in record time. Our efforts resulted in one of the largest travel centers in the area – delivered on time and on budget.
McAllen, Texas
When it comes time to upgrade USTs, every day without fuel is a day without revenue for the customer. In McAllen, Erling's team was able to remove and reinstall new tanks and dispensers with a one month turnaround – all while maintaining in-store operations.