5 Things To Look For In A Texas Fuel Systems Company
As a business owner, you always want to make sure you are working with the best vendors possible to help ensure that your business is at the top of its game.  Working with faulty vendors can kick the legs out from under your business before you even know! 
This is especially true for those who run a fueling company.  Everyday citizens, corporations, and their employees rely heavily on your business running smoothly because guess what? 99% of people need fuel to do their jobs. Whether that is driving to or from work every day or driving a long-haul truck cross country, fuel is an essential need, and working with the wrong vendor could hurt your business and cause people to lose trust and find their fuel elsewhere.  
So now that, as a Texas business owner, you have your fuel service business set up, or you want to break ground on a potential new fueling business, what do you look for in a Texas fuel systems company? We've got your answer. Here at Erling, we are THE Texas fuel systems company.  For four decades, we have been involved in all aspects of the fueling systems industry. As a result, we know what it takes to produce high-quality service and unmatched customer satisfaction. 
We operate on 5 company values (Safety, Quality, Performance, Responsibility, and Respect), which are what you should look for in a Texas fuel systems company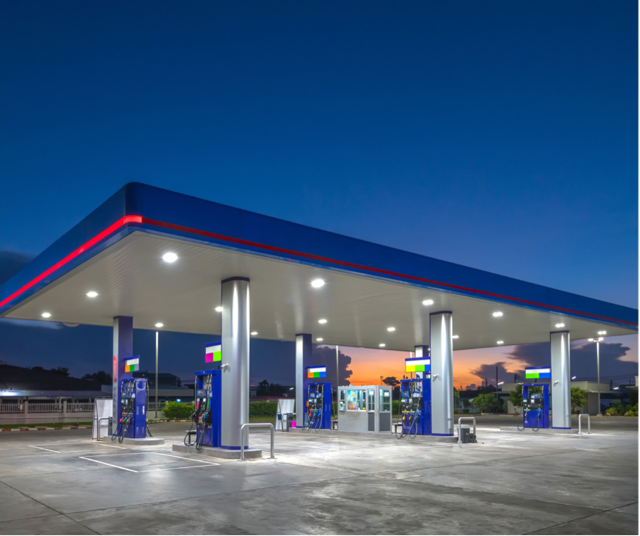 Safety
Above all else, safety for our employees, customers, and the general public comes first.  This is not an industry that you can just "start doing" one day.  It takes years of training, certifications, and following compliance laws to ensure that you are doing everything you can to keep everyone protected. We invest as much as we need to train and certify our employees, purchase the highest quality equipment and safety materials and constantly update and re-train based on new compliance laws and best practices. 
Quality 
Running a business means that you are going to make choices about what equipment, company, and services you choose to use to run it efficiently.  Choosing quick, cheap options will get you nowhere.  You, as a business owner, want customers to know that you use the best materials and resources to run the business, so why choose low-quality products and services to start with? We utilize the most trusted brands in the industry and set a high bar for the standards of our services. 
Performance
You can hire a company that boasts about the quality of products they use, but what good are the products if you hire a sub-par vendor to work within the long term? Don't set yourself up for failure by hiring an underqualified vendor to complete any service, installation, or maintenance at your company. Not only do we carry the highest quality products, but we also put our employees through rigorous training and certification programs. We value our employees, and by setting them up for success, we are setting your business up for success because they are there to help, set up, and support you every step of the way. 
Responsibility
Our employees OWN their job and own the responsibilities of the position.  No matter what position they hold, every employee understands that they must lead by example and try their best to resolve any issues that come up within their job.  They work hard to give the best customer service and are trained in many aspects outside of their main job scope in order to work as efficiently as possible. 
Respect
There is no room for disrespect, distrust, and unreliability in this industry.  Not performing with the utmost respect for equipment, the task, and each other could lead to injury, mistakes, and dangerous situations. Therefore, we respect one another, the job, and our customers at all times to ensure professionalism and teamwork. 
Work with Erling – Texas Fuel Systems Company
If you are interested in working with us or learning more about Erling, get in touch with us today! We proudly serve Houston, San Antonio, DFW, Corpus Christi, Tyler, and other areas around east Texas.  Contact us today to see how we can help you maintain, install or service your fueling business!